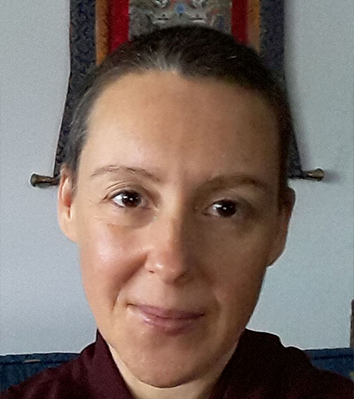 Date
Aug 01 2021
Expired!
Time
America/ Los Angeles
9:00 am - 11:00 am
Tilorien Monastery | Ani Tenzin Wangmo "The Stages of Dying" Guided meditation, Dhamma Talk and Q&A (6:00 pm – 8:00 pm, CEST)
Join Ani Tenzin Wangmo in this session which will review the stages of dying through a guided meditation, and will include five meditations called five powers at the time of death. It will take a look at some practical aspects of accompanying a dying person and the mourning process, as well as practices that can help us at the time of loss. The talk will combine some scholarly insights and experiences from hospice practice with the spiritual aspect of being a Buddhist practitioner; you will also have the opportunity to learn from the examples of two Buddhist nuns, disciples of the Buddha.