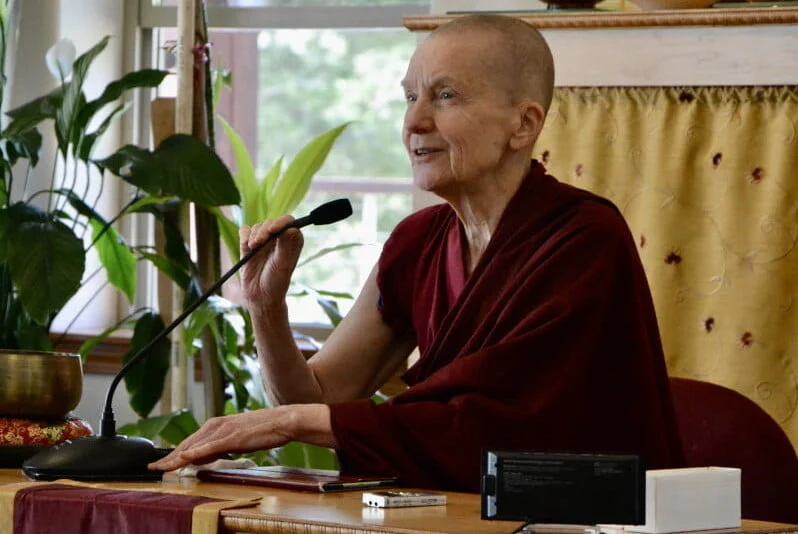 Date
Oct 15 - 16 2022
Expired!
Time
America/ Los Angeles
8:00 am - 12:30 pm
Sravasti Abbey | Online: Peaceful living, Peaceful Dying with Ven. Sangye Khadro (8:00 am – 12:30 pm; PDT, US)
Buddhist teachings and practices on Peaceful Living, Peaceful Dying. Death is an inescapable part of life, and according to Buddhism it is important to prepare for it while we are alive. Doing so will enable us to live meaningfully and die peacefully, and also be better able to help friends and family when they are dying. This course, which will include talks, meditations, and Q&A, will explore ways of dealing with death positively and constructively, for the benefit of ourselves and others.
Sravasti Abbey Livestream Events