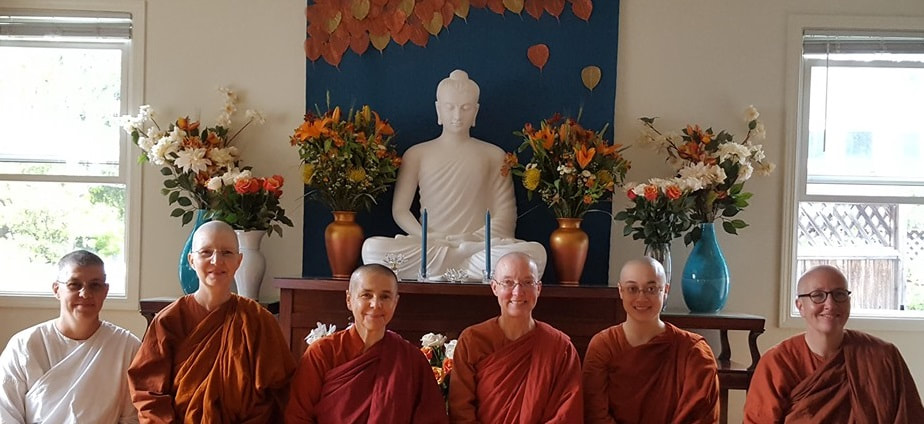 Date
Oct 24 2021
Expired!
Time
America/ Los Angeles
1:30 pm - 4:00 pm
Karuna Buddhist Vihara | Kathina Ceremony – Building a Sustainable Foundation (1:30 pm – 4:00pm PT, US)
Join the Karuna Buddhist Vihara community in the Kathina Ceremony, a joyful tradition which has been a time to acknowledge the friendship and mutual support of monastics and the lay community. You're welcome to join any part of the day you can attend (Boulder Creek, California).
The Day's Agenda:
1:30 – 2:00 pm –  Welcome and Kathina Ceremony
2:00 – 3:00 pm – Dhamma talks
3:00 – 3:30 pm – Q&A
3:30 – Blessing Chants & Closing
Karuna Buddhist Vihara's Kathina 2021