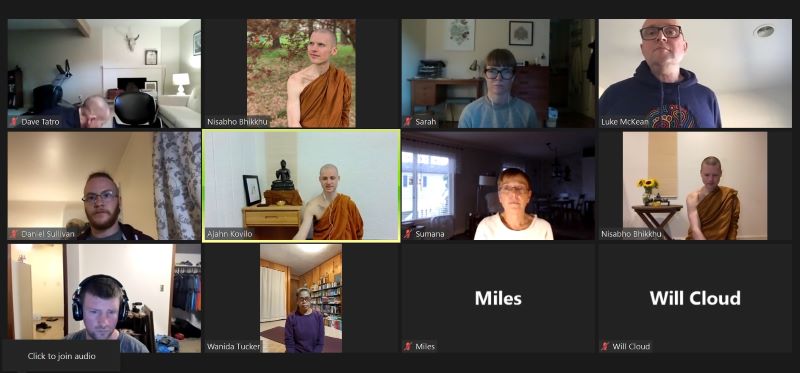 Time
America/ Los Angeles
6:00 pm - 7:00 pm
Clear Mountain | Upāsakā Study Group for Dedicated Practitioners (Online) (6:00 pm – 7:30 pm, PT, US)
The Clear Mountain Upāsakā Group is a community of practitioners committed to deepening their practice by engaging in regular Dhamma study and discussion. Upāsakas commit to keeping the five precepts, maintaining a daily meditation practice (at least 20 minutes/day six days/week), and are encouraged, though not required, to emphasize practice one day a week for a weekly Uposatha (by, for example, meditating longer or holding the eight precepts).
On the 1st and 3rd Monday of each month from 6-7:30 pm, those in the group who want may also participate in a Sutta Study session on Zoom, during which the group reads the a sutta together before discussing, leading to a beautiful evening of contemplation. The link to which may be found below and on the community Discord server.
To join and participate in the regular sessions, click this link or the button below to join Clear Mountain's Discord Server and message an @admin asking to be added as an upāsakā. Sadhu! (Seattle, WA, USA).