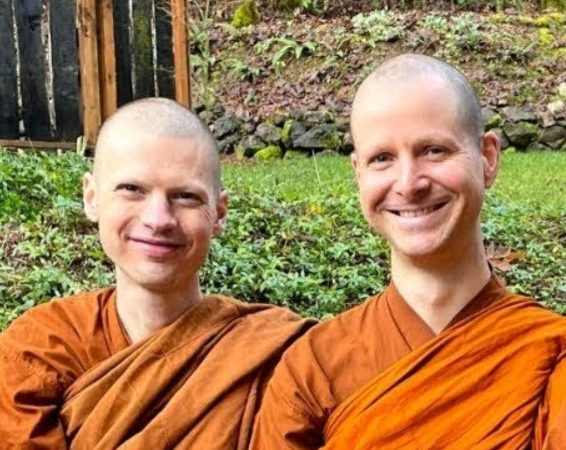 Date
Jun 30 2023

- Jul 01 2023
Expired!
Time
America/ Los Angeles
7:00 pm - 5:00 pm
Clear Mountain | One With the Breath, Fun With the Breath: A Daylong Retreat with Ajahn Kovilo & Ajahn Nisabho (7:00 pm – 5:00 pm; PT, US)
The event, hosted by Bellingham Insight Meditation Society (BIMS), will be held in-person at the Bellingham Unitarian Fellowship, 1207 Ellsworth St, and online via Zoom. You may learn more and register here.
Mindfulness of breathing is perhaps the most popular form of meditation practiced in America. The mass-market form of breath meditation commonly taught on mindfulness apps and in yoga studios, however, often describes it as a rote technique, missing the ethic of play and pleasure the practice can entail. On this retreat, Ajahn Kovilo and Ajahn Nisabho will guide practitioners through key elements of the Ānāpānassati Sutta, the Buddha's most comprehensive instructions on the practice, focusing on how to bring the breath, and our meditations, alive with a sense of fun, pleasure, and peace. And, if all that sounds too complicated … don't worry, all we will be doing is breathing! This retreat is suitable for all experience levels.
 Event in the Clear Mountain website
 Event in the Bellingham Insight website