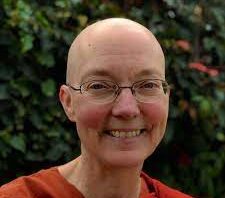 Date
Mar 05 2022
Expired!
Time
America/ Los Angeles
10:00 am - 1:00 pm
Ayya Santussikā | The Magic of Mudita – A Half-Day Online Retreat (1:00 pm – 4:00 pm ET, US)
We usually hear about mudita, the 3rd of the Brahmaviharas or Divine Abidings, as an effective means for dispelling jealousy and dissolving resentment. The application of mudita, often translated as "Appreciative Joy" or "Altruistic Joy", can certainly produce those results. Mudita practice helps us to be truly happy for others in their good fortune. When we take mudita practice to a deeper level, we begin to develop the habit of placing our attention on the goodness we find in ourselves, in others and in situations. We begin to deemphasize mistakes and faults that we may have previously habitually highlighted. During this daylong meditation retreat, we will explore how mudita can help us bring more joy and happiness into our lives, elevate the mind and support deepening our meditation. This retreat is organized by Vermont Insight Meditation Center – VIMS.