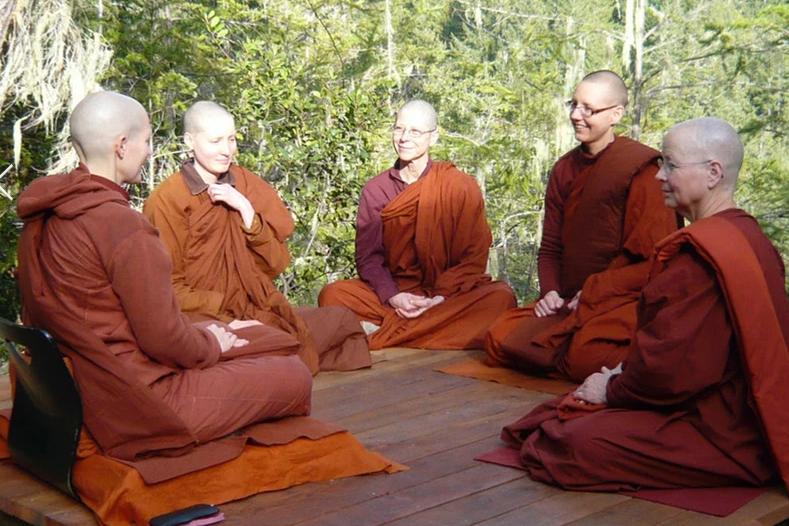 Date
Jan 16 2022
Expired!
Dhammadharini Monastery | Winter Retreat Uposatha Program (5:30 am – 8:30 pm PT, US)
You're welcome to join in Dhammadharini's community this winter retreat with day-long online retreats on the Uposatha lunar observance days.
Ven. Sobhana Theri will offer Dhamma teachings based on the Dhammadharini's Winter Retreat practice with Ven. Bhikkhu Analayo's course of lectures on The Mind Stilled: Nibbāna Sermons aka the "33 Nibbāna Sermons" of the late most venerable Kaṭukurunde Ñāṇananda Thero. The very last program, at 7 pm PST on March 31, will be a Gratitude Program, sharing insights and blessings from all of Dhammadharini's resident community and the retreat participants, out to our whole community.
On each of the Uposatha lunar observance days, there will be a day-long retreat with online programs offered at the following times:
5:30-6:15 am Morning Puja

8:00-9:00 am Eight Precepts & Dhamma Talk

2:00-3:00 pm Guided meditation

7:00-7:15 pm Brief Evening Puja

7:15-7:45 pm Meditation

7:45-8:30 pm Dhamma Talk