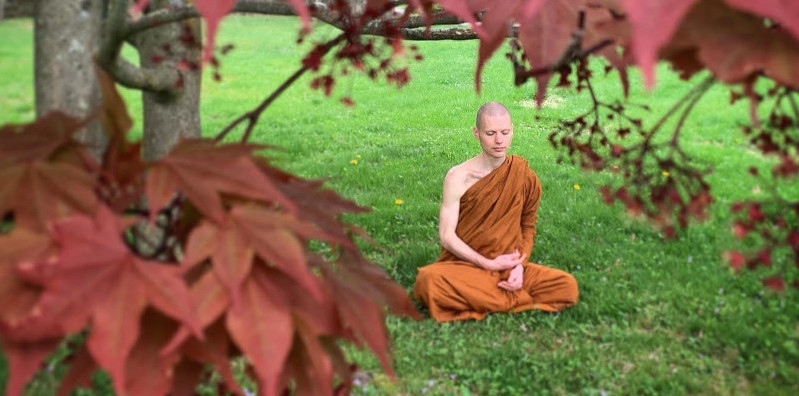 Date
Oct 30 2022
Expired!
Time
America/ Los Angeles
9:00 am - 5:00 pm
Ajahn Nisabho | Breath, Play, and Revitalizing Your Practice with Joy: A Monastic Daylong Retreat (9:00 am – 5:00 pm PT, US)
Join Ajahn Nisabho for a day of meditation and teachings on Sunday, Oct. 30th, from 9-5 pm. Mindfulness of breathing, or ānāpānasati, is frequently taught as the practice of simply bringing attention to a single point or quality of breath. However, the active minds of meditators today often fail to grow calm through this approach, and practice becomes more a burden than a joy. Relying on over a decade of practice in the Thai Forest tradition, Tan Nisabho describes an approach to breath meditation that works with, rather than against, the thinking mind. By conceiving of the breath as a broad energy permeating the body, pairing it with brightening practices such as loving-kindness, and situating it within a field of open awareness, practice may again become a respite from, rather than one more of, the day's duties.