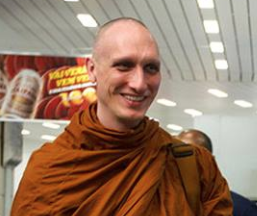 Date
Apr 07 2023
Expired!
Time
America/ Los Angeles
2:00 am
Ajahn Asoko | Dhamma Reflections on 32 Body Parts (10:00 am, UK)
Ajahn Asoko will be teaching the 32 Body Parts Dhamma Reflections on 7th April 2023, Friday via Zoom.
All are welcome to join this meaningful reflection on Good Friday public holiday. Information on BuddhaDhamma Foundation Facebook page.
Time :
10.00am London
2.00pm San Francisco
4.00pm Bangkok
5.00pm Singapore, Kuala Lumpur
7.00pm Melbourne
Zoom Meeting ID : 853 9637 7188
Passcode : 123
https://bit.ly/AjAsoko

BuddhaDhamma Foundation – Event FB